Welcome to Lower Hearson
Lower Hearson Cottages are located about 5 miles from Barnstaple.
Our smallholding is surrounded by farmland and the rolling hills of the North Devon countryside. You can spend time relaxing on site, meet the animals, swim in our outdoor pool or use us a base to explore all that North Devon has to offer.
Lower Hearson Farm is a 15 acre smallholding consisting of Farmhouse, holiday cottages, gardens, swimming pool, 6 acre paddock and 7 acres of established woodland.
We fell in love with Lower Hearson the first time we visited in the Summer of 2021 and moved in just before Easter 2022. We are thrilled to be the latest custodians of this beautiful corner of North Devon. Lower Hearson Farm has been part of the landscape for centuries and our aim is to maintain the Farmhouse, the cottages and the site so they are here for many more.
We had been searching for a small holiday complex for several years before finding this hidden gem. Our aim is to provide comfortable cottages that enable you to enjoy a relaxing break in a stunning location. We want guests to be able to connect with nature and share in our smallholding adventure.
Our long-term goal is to be as self-sufficient as possible both in terms of food and energy. While we work towards this long term plan we are going to follow an approach based on the three R's - Reduce, Reuse, Recycle. We love growing our own fruit and veg and enjoy spending time with our pigs, chickens and sheep. Guests are always welcome to join us when we feed the animals and we are always happy to talk about our plans for a more sustainable future for the smallholding.
We  look forward to welcoming you to Lower Hearson.
Anna, Tim and Cameron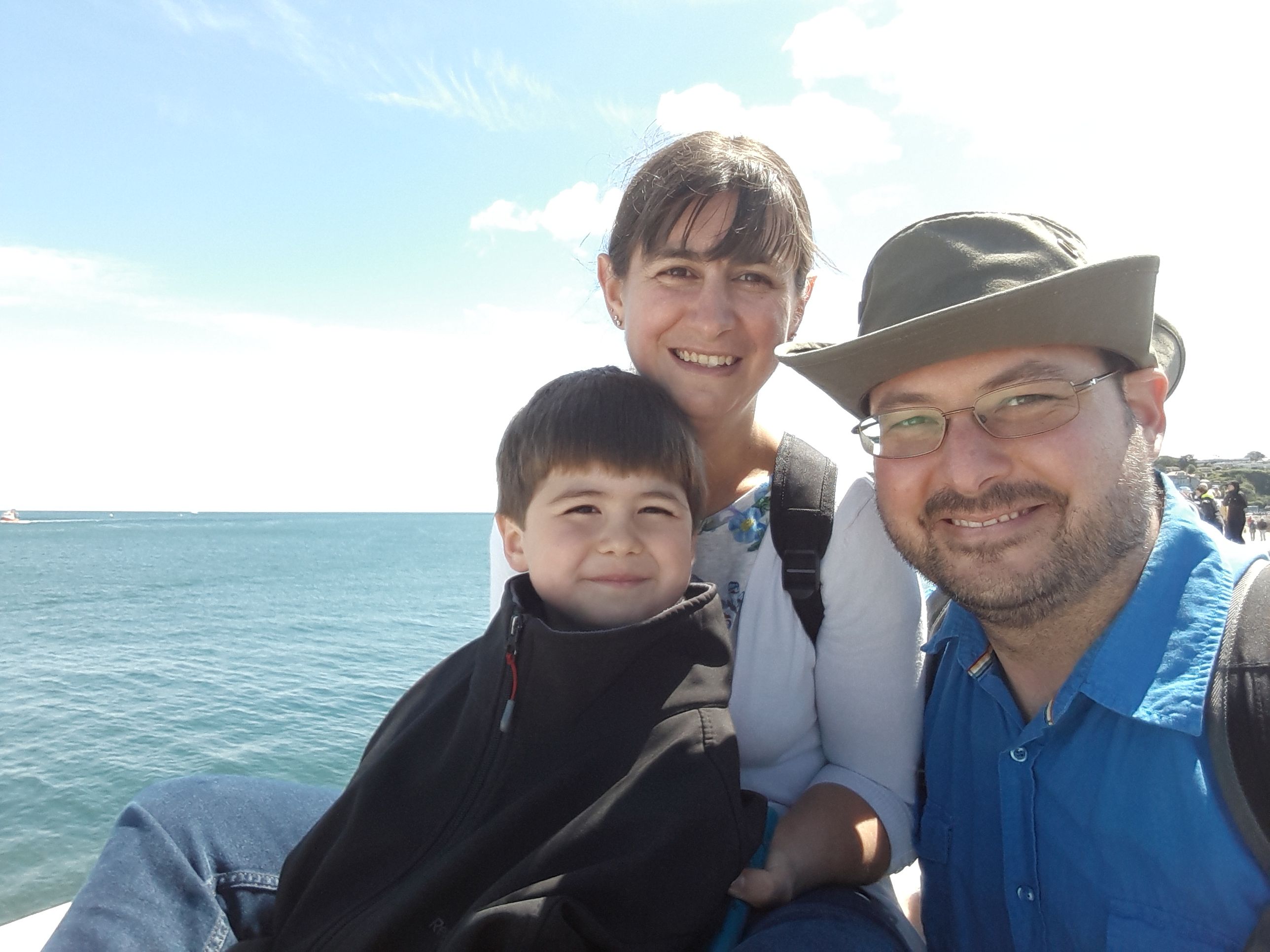 "Great place to stay, very comfy cosy cottage, everything you need. Great base" (Roundhouse guests, 2022)

"The Cottage is situated in a lovely rural location but not too far from civilisation" (Shippon guests, 2022)